Senegal's Restrictive Abortion Law
The headline of a  a piece in the Global Development section of The Guardian Newspaper on April 4th, 2014, reads: "Senegalese law bans raped 10-year-old from aborting twins". The headline is shocking and elicits some very strong emotions. It goes on to detail how the five-month pregnant ten year old will have to carry the pregnancy to term as Senegal's strict abortion laws do not allow her to terminate her pregnancy.
According to a document published by the UN, the only ground on which abortion is permitted in Senegal is to save the life of a woman. However, "The physician performing the abortion must obtain the written advice of two consulting physicians, one of whom must be taken from a list of experts provided by the Court. The physicians must attest to the fact that the life of the woman cannot be saved by any means other than the intervention contemplated". This requirement makes it virtually impossible for anyone to legally perform an abortion; the penalty for performing an abortion being 5-10 years in prison and a fine of CFAF 20,000-100,000 if a person regularly performs abortions.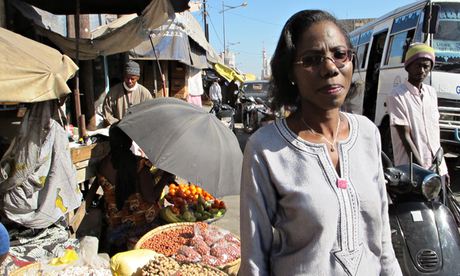 Marie Stopes International, an organization that provides sexual and reproductive healthcare to underserved women around the world, doesn't know how many illegal abortions are performed yearly in Senegal, but they do know that the numbers are high. In countries where abortion is illegal, women turn to unsafe abortions that are often fatal. Certainly, the need for improved access to contraceptives and sexual education will lower the demand for abortions, but a crucial first step towards empowering women is changing the legal climate surrounding abortion in Senegal.
The African feminist movement grows stronger every day. In fact, Senegal even boasts a female Prime Minister, Aminata Touré. So it seems a great contradiction that the laws fall so far behind the social movements that exist in Senegal and Africa.
This moment has the potential to be a turning point for Senegal, as international attention focuses on the country in the wake of this horrific news. In crucial moments such as these, how can feminists around the world support the work of local Senegalese feminist voices (this article details how African feminist voices are often unheard in Western feminist circles). In this case, turning our heads and pretending we don't see the harm these laws are causing for the women of Senegal will not help anyone. Let's work together to make sure women in Senegal and around the world can make their own choices about their bodies.
By Genevieve Hill